In celebrations of diversity and conversations around inclusion, individuals with neurodivergence are often overlooked. The term "neurodivergent" is most often used to describe those with cognitive and learning differences, such as ADHD, dyslexia, and autism. However, a broader definition of the term also encompases many different neurological experiences, including mental health conditions and diagnoses.
Neurodiversity is the recognition that differences in cognition and brain function are normal and not deficits, and that we need to inclusively, respectfully, and actively prioritize these voices. This month, we want to celebrate and highlight the neurodivergent authors of some of our favorite books. Here are a few we hope you'll add to your to-be-read list.
By Brandon Miller
---
The Kiss Quotient by Helen Hoang
This rom-com stars a protagonist with Asperger's, which is a rarity in the genre. Notably, the author discusses her own 2016 diagnosis with autism spectrum disorder in her author biography — and her follow-up standalone book The Bride Test features an autistic love interest, partially based on her parents' relationship.
---
The Collected Schizophrenias by Esmé Weijun Wang
In this collection of essays, author Esmé Weijun Wang discusses schizophrenia from two interlocking angles: a journalistic exploration of the medical community's approach to the disease, and her own experience being diagnosed with and living with schizophrenia.
---
The Bell Jar by Sylvia Plath
This semi-autobiographical novel is an American classic, but it's also an incredible portrayal of depression and the path to suicidal ideation. Sylvia Plath has an uncanny ability to bring the reader into her experiences with the disorder and to make it understandable for everyone.
---
Furiously Happy by Jenny Lawson
Humor writer Jenny Lawson's bestselling memoir examines her experience with severe depression, detailing how she learned to embrace the disorder and thrive. Equal parts poignant and hilarious, this book is a true treasure.
---
Turtles all the Way Down by John Green
This YA novel follows the character Aza Holmes as she navigates high school, a first romance, and the search for a fugitive billionaire — all while struggling with obsessive compulsive disorder (OCD). The book was inspired by author John Green's own lifelong struggles with anxiety and OCD.
---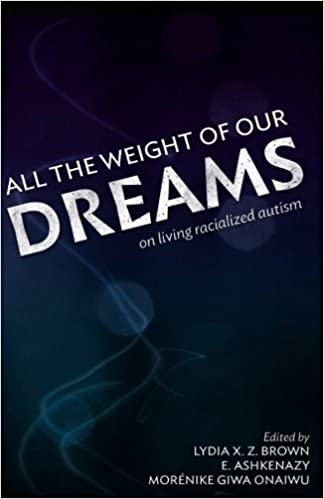 All the Weight of our Dreams edited by Lydia X. Z. Brown, E. Ashkenazy, and Morénike Giwa Onaiwu
The first essay collection written by people of color with autism, the book explores the intersections of autism and race, painting a portrait of the way that these identities intersect — and the ways in which this intersectionality has been largely ignored in mainstream discussions of both race and autism.
---
Just Checking by Emily Colas
In this funny and informative memoir, Emily Colas describes her experiences with OCD and motherhood, and her journey to finally seek treatment after years of living with the disorder. More than 20 years since it first published, this book holds up as a hilarious and affecting portrait of American motherhood.
---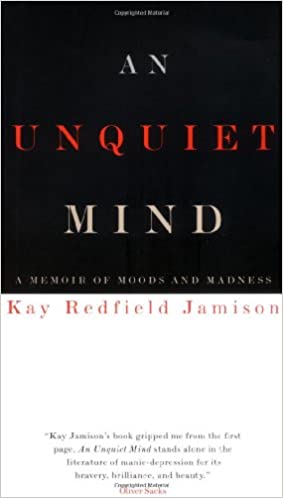 An Unquiet Mind by Kay Redfield Jamison
In this contemporary classic, Dr. Kay Redfield Jamison lays out her thoughts on manic-depression — both as a medical authority on the disease, and also as someone who has lived with it throughout her life.
---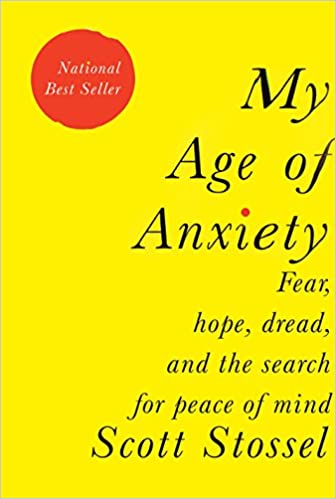 My Age of Anxiety by Scott Stossel
Scott Stossel is the editor of The Atlantic, and a contributor for The New Yorker, The Wall Street Journal, and many other publications. Drawing on his own experiences with anxiety, he discusses his story, as well as the efforts by the medical, scientific, and philosophical community to understand anxiety.
---