Nothing says "beach read" like an edge-of-your-seat thriller.By Stephen Lovely
Summer 2020 is finally here, and it's … probably not quite what you imagined. But the fast-paced fun of summer reading is alive and well between the covers of this season's excellent thrillers. Rapid-fire plots, brilliant pacing, realistic thrills, and over-the-top fun will keep you turning the page, no matter where your beach towel lies.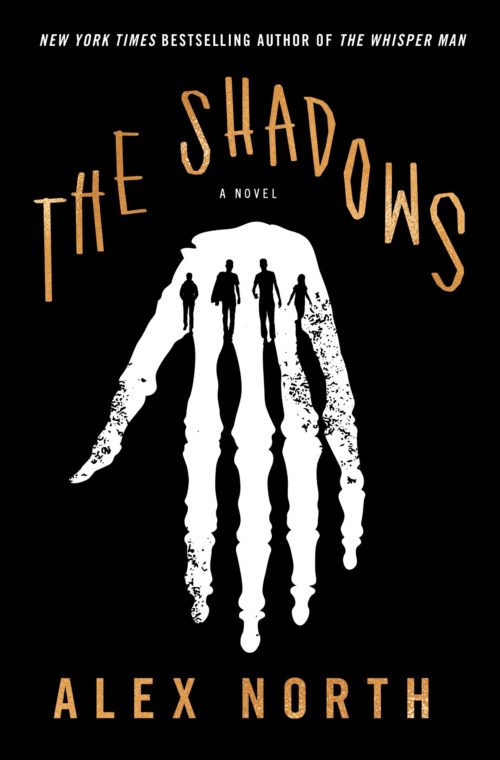 The Shadows by Alex North
Goodreads' No. 1 book in July, The Shadows is a creepy, dream-fueled suspense novel built on a haunting homecoming. North's protagonist, Paul Adams, is a childhood friend of two long-gone teens: the violent Charlie Crabtree and his victim, murdered in a dark and infamous incident years earlier. Drawn back home by his mother's illness, Adams returns to a town plagued by "copycat" crimes and the specter of the missing Crabtree, unheard-from but unforgotten in the years since the sinister slaying.
Order Now:
Blacktop Wasteland by S.A. Cosby
S.A. Cosby's Blacktop Wasteland is getting buzz this summer for being a gritty thriller that makes brilliant use of familiar plot structures. Cosby's protagonist is "Bug" Montage, a legendary wheelman looking to leave his crooked past behind him. That turns out not to be so easy — these things never are, especially in thriller novels — and Montage is lured back into the biz for one last heist. It's a classic premise with new twists, flawlessly executed by one of the thriller genre's fastest rising writers.
Clean Hands by Patrick Hoffman
Clean Hands begins as a legal drama but quickly transforms into something more sinister. Author Patrick Hoffman's plot draws in a wide range of characters and complications, from ex-spies and foreign operators to corporate and governmental power brokers. But Hoffman's sprawling vision never loses sight of the details that keep this story feeling gripping and real.
The Half Sister by Sandie Jones
If you like your dramas domestic, then The Half Sister might be the summer thriller for you. It's the story of two sisters — or perhaps three, actually. Kate and Lauren are sisters whose lives are upended when a mysterious woman shows up claiming to be their half-sister and showing them the DNA evidence to prove it. That's not the only surprise, of course: More surprises and secrets come out as the novel progresses, and it quickly becomes clear that Kate and Lauren have their fair share of both.
The Golden Cage by Camilla Läckberg
Camilla Läckberg's The Golden Cage is a no-holds-barred revenge romp. It stars a wealthy housewife, Faye, whose thrilling business career is now just a fading memory. Trapped in the trappings of wealth, Faye is brilliant but bored, and her frustration boils over when she finds out that her husband — a flashy businessman still living the action-packed profession life Faye once loved — is having an affair. Faye gets mad and even in this one, which is full of enough cleverly executed revenge plots to keep even the most diabolical among us pleased.
The Girl from Widow Hills by Megan Miranda
The Girl from Widow Hills opens with the story of a decades-old case: The titular girl from Widow Hills was missing for days after being swept away in a storm while sleepwalking. Years later, the girl — now living under a different name in an attempt to hide from her famously frightening past — starts sleepwalking again. It's a classic thriller pairing of then-and-now mysteries, but author Megan Miranda puts a spin on things by having her protagonist awaken from sleepwalking with a corpse in front of her. That's a heck of a way to wake up — and a heck of a way to kick off a thrilling and fast-paced plot, too.
The Guest List by Lucy Foley
If an Agatha Christie-style murder mystery is more your speed, check out Lucy Foley's The Guest List. It's a modern whodunnit with classic flavor, full of shifting narrators, clever clues, and a few well-worn mystery tropes put to brilliant use. The carefully plotted drama of The Guest List will satisfy true mystery fans.