These eight riveting memoirs are powerful and important reminders that we are, indeed, a nation of immigrants.
By David Adams
From the European explorers who claimed an inhabited continent as their own, to refugees fleeing the violence and turmoil of their war-torn homelands, immigration has never been easy. But beyond the politics of the moment, these immigration stories are our stories, encapsulating all the joy, hope, pain, uncertainty, tragedy, and courage of American history.
Here We Are: American Dreams, American Nightmares by Aarti Shahani
Refugees from the Partition of India, NPR correspondent Aarti Shahani's parents met in Morocco and settled in Queens, New York, where they lived undocumented until their green cards arrived. One of three siblings, Shahani was an excellent student, earning scholarships to Manhattan's prestigious Brearley School and the University of Chicago. Meanwhile, her father struggled in manual labor jobs until he was able to open an electronics store with help from his brothers.
The family's path to middle-class stability seemed fixed, but a shocking reversal of fortune lay ahead. Weaving her own personal journey with the stories of her brother, sister, mother, and, especially, her father, Shahani reveals just how tenuous the immigrant's place in American society truly is.  
Order now:
The Girl Who Smiled Beads by Clemantine Wamariya and Elizabeth Weil
Fleeing the Rwandan genocide, six-year-old Clemantine Wamariya and her older sister, Claire, spent six years is seven different African countries, fighting for survival in one refugee camp after another. Granted asylum in the U.S., they immigrated to Chicago, where Clemantine's white foster family nurtured her education and helped her to get into Yale.
But Clemantine refuses to gloss over the harsh realities of her American success story: Claire's difficulties in America frayed the sisters' relationship nearly beyond repair, while the patronizing attitudes of activists, aid workers, and even Oprah Winfrey often left them feeling belittled rather than uplifted. Incisive, lyrical, and frequently angry, her powerful story sheds new light on the immigrant experience.
Little Failure by Gary Shteyngart
Novelist Gary Shteyngart (Lake Success, Absurdistan) hilariously recounts his early years as Junior Comrade Igor Shteyngart of Leningrad, USSR; his jarring introduction to American culture when he emigrated with his family in 1979; and his journey to becoming a writer. By all accounts, Mr. and Mrs. Shteyngart were hopelessly bewildered by their new surroundings in Queens. They did, however, change their son's name to Gary, so he would "suffer one or two fewer beatings," and their barbed sense of humor was crucial to his development as a writer. Not that they'd ever give him the satisfaction of knowing how proud he'd made them: "I read on the Russian internet that you and your novels will soon be forgotten," his father once informed Shteyngart at a celebratory dinner.
Call Me American by Abdi Nor Iftin 
Growing up in Somalia, Abdi Nor Iftin was so obsessed with American pop culture that his friends called him "Abdi American." Action movies were a refuge from the civil war ravaging his country, but when Islamic fundamentalists came to power, anyone associated with the U.S. was viewed with suspicion.
Despite the danger, Abdi landed a job recording radio dispatches for NPR. When the threats against him turned deadly, he fled to Kenya, where he had a huge stroke of luck in winning the U.S. green-card lottery. Now living in Maine, Iftin tells a clear-eyed and heartfelt story of what America means to people living in the world's poorest and most dangerous places.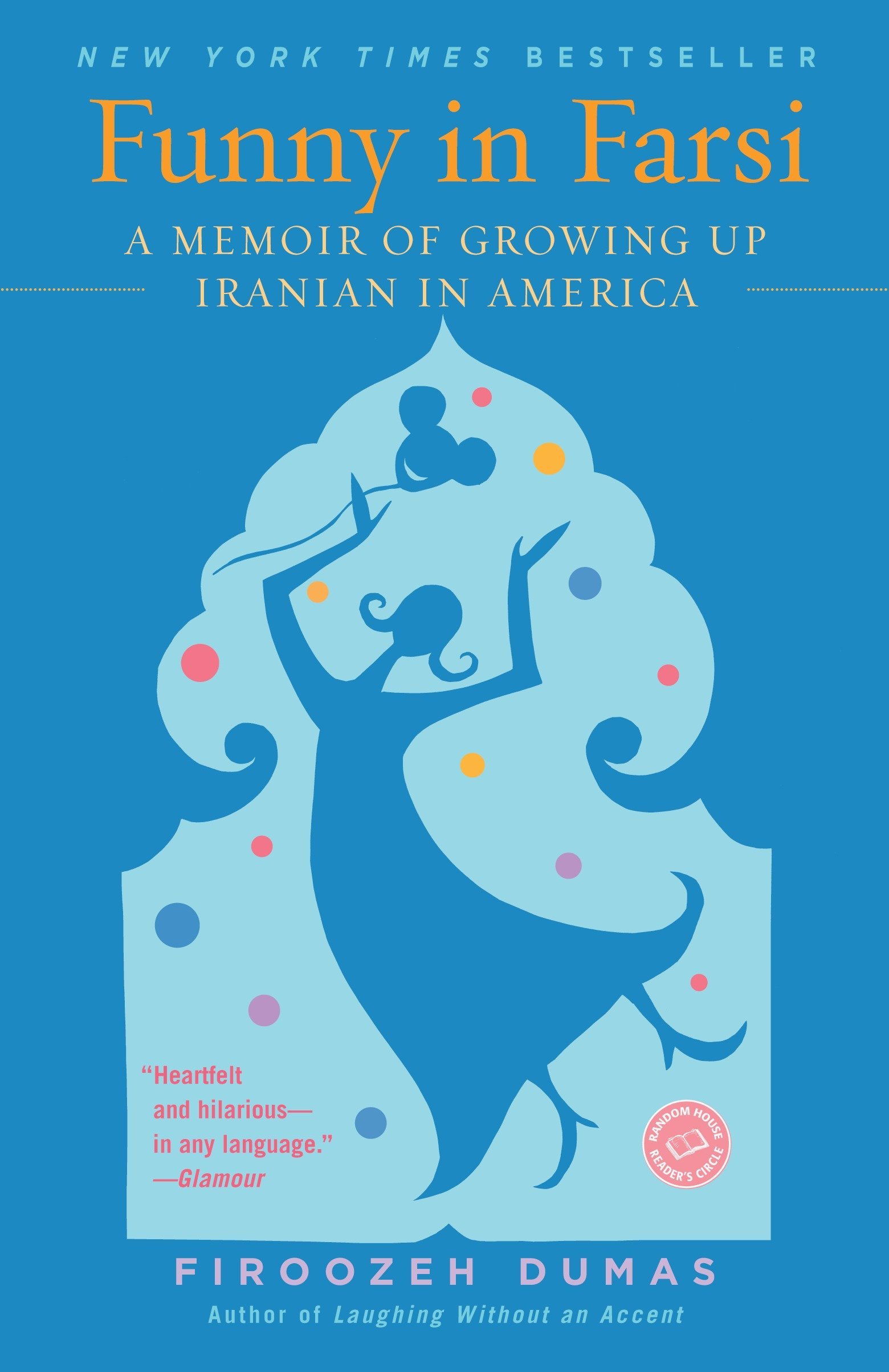 Funny in Farsi by Firoozeh Dumas
In 1972, the author's Iranian father, an engineer, landed a job in the American gas and oil industry. He'd attended graduate school in the U.S., and eagerly introduced his family to Las Vegas and two oddly-named culinary delights—hot dogs and hush puppies. But when the Iranian hostage crisis sparked a backlash against Southern California's Persian community, he lost his job and was forced to sell nearly half the family's belongings. Nevertheless, he remained optimistic about America, a remarkable feat for which Dumas gained a greater appreciation when she married into a French family and experienced a new kind of culture shock. Her witty and charming chronicle is a tribute to the joys of discovering and adopting a new culture.
Undocumented by Dan-el Padilla Peralta
 Dan-el Padilla Peralta's parents came to New York City in 1989, giving up middle-class jobs in the Dominican Republic in order to provide better opportunities for their two sons. But the undocumented life was incredibly hard—after his father returned to Santo Domingo for financial reasons, Peralta, his mother, and his brother lived in homeless shelters for a year. With the help of a shelter volunteer, Peralta eventually gained acceptance to an elite Manhattan private school; his mother, meanwhile, struggled to keep her boys safe and healthy in East Harlem. Now an Oxford-trained classicist, Peralta makes a powerful case against the idea that undocumented immigrants have nothing of value to add to America.
Brother, I'm Dying by Edwidge Danticat
This deeply moving story of love, sacrifice, and grief begins on the day Edwidge Danticat's father, Mira, was diagnosed with end-stage pulmonary fibrosis—the same day the novelist found out she was pregnant. From there, Danticat goes back in time, recounting how she and her brother lived in Haiti with their father's brother, Joseph, for eight years while their parents built a better life for them in Brooklyn. When it came time to leave Port-au-Prince, Danticat's beloved uncle had lost his voice to a laryngectomy, making it nearly impossible to stay in touch at a time when the capital city was riven by political violence. Recounting her family's tragedies with precision and candor, Danticat creates an unforgettable work of art and a stirring tribute to her father and uncle.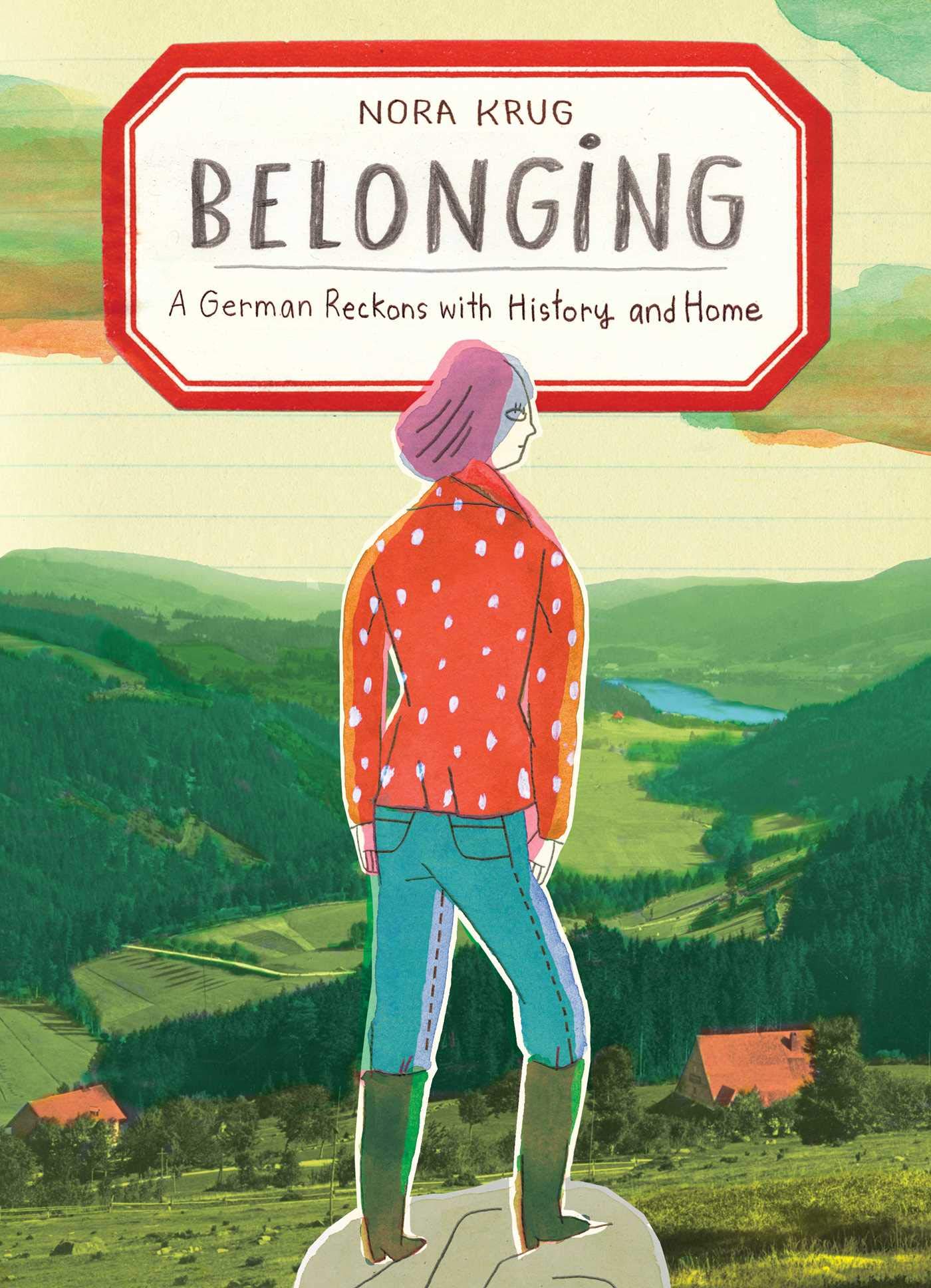 Belonging by Nora Krug
Born three decades after the end of the Holocaust, Nora Krug left Germany shortly after college and eventually settled in New York City. Living abroad, she longed for the familiar comforts of her youth, while recognizing that she often felt ashamed to be German.
Compelled to face the past—in particular, her family's role in WWII—more directly, Krug reimagines the family scrapbook to include her uncle's death on an Italian battlefield and her grandfather's membership in the Nazi party, facts that had been hidden from her during her childhood. Her drawings of journal entries, letters, photographs, and maps feel official and stunningly intimate at the same time, revealing that sometimes it's only with the benefit of distance that we can see the truth about where we came from.